R

emora – GPS Asset Tracking that Gets the Job Done – When it Counts!

Just about every day we talk to contractors, business owners, folks in operations – people like you – that need to know the location of their equipment and trailers.

Sometimes it's about making things run smoother – sometimes its about theft.

The Remora Asset Tracker often fits the bill. And here's why….
Battery Powered – Installs in minutes
Custom reporting options
Tamper detect option
See all your equipment on your smartphone
The Remora Asset Tracker is just that. It guards your valuable equipment and trailers.
You get location and movement – right now – on your computer or your phone.
If you need to know where your equipment is – and you need to make sure it is safe – the Remora Asset Tracker may be the answer.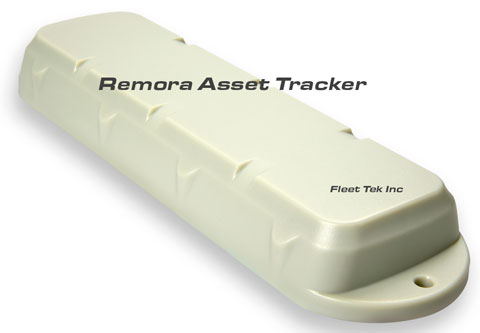 What's special about the Remora Asset Tracker is you get more than just one or two updates a day – we give you custom reporting options – the Remora Asset Tracker gives you location AND movement – so you always know exactly where your valuable equipment and trailers are.
Here is why reporting options are important
If the issue is theft – it needs to report the problem
If you need to know where something is now – knowing where it was yesterday doesn't help much
Most battery powered trackers suffer from a couple of problems.
pretty pricey
limited reporting options – once a day doesn't tell you much
expensive proprietary batteries that are a pain to replace
oh, and they don't tell you much about your assets
The Remora Asset Tracker fixes these problems and more.
Recovery Mode You can remotely set the Remora to Recovery Mode from your smartphone or computer. This reconfigures the Remora to begin live tracking so that you can quickly and accurately locate your asset.
Physical Tamper Detect Option When you need to know if your Remora has been removed or tampered with – the Tamper Detect Option will tell you. A physical tamper magnet can sit between the Remora and your asset. If the Remora is removed it will wake up and send a Tamper alert.
> > Getting started is pretty simple.
The Remora Asset Tracker is about the size of a TV remote. Completely self-contained. Click Here to See the Spec Sheet
When you get it – you attach it to your equipment – you can use the two bolt holes or strap it …
That's important! Battery operated units don't need cabling or wired power
That means you get a lot more flexibility in how and where you can install the Remora Asset Tracker – people like that when you are trying not to be 'obvious'.
Then check your computer or phone and see your equipment live – you're in business.
That's what we do at Fleet Tek – get what you want – not what they have!
The batteries are user replaceable – industrial C cells – 2 to 4 year battery life
The Remora Asset Tracker is IP67 rated – – gives you protection from the elements
Unlimited technical support – no charge
If you are like me you like to see what you are getting.
When customers see the system – see the location of equipment and trailers – see what it means to have accurate location – this really helps folks figure out if the Remora Asset Tracker is going to work for them.
Glad to do a quick web conference and show you a live system. Give me a call or reply to this email – we will help you get all your questions answered.
> Knowing your valuable equipment is safe and sound is a nice feeling
Ready to Get Started?
We work with service, construction, plumbing & heating, delivery, and public sector fleets. Fleet and equipment owners like you.
Call us today or complete the form. We work with our customers to help you get the right system for your business and your budget.
Just have questions? No problem, we are glad to help. No obligation.